Home | Telephony | Computers | CRTs | About | Contact | Files Section | Links | Change Log
---
GE Interlogix MVC-21S
---
CRTs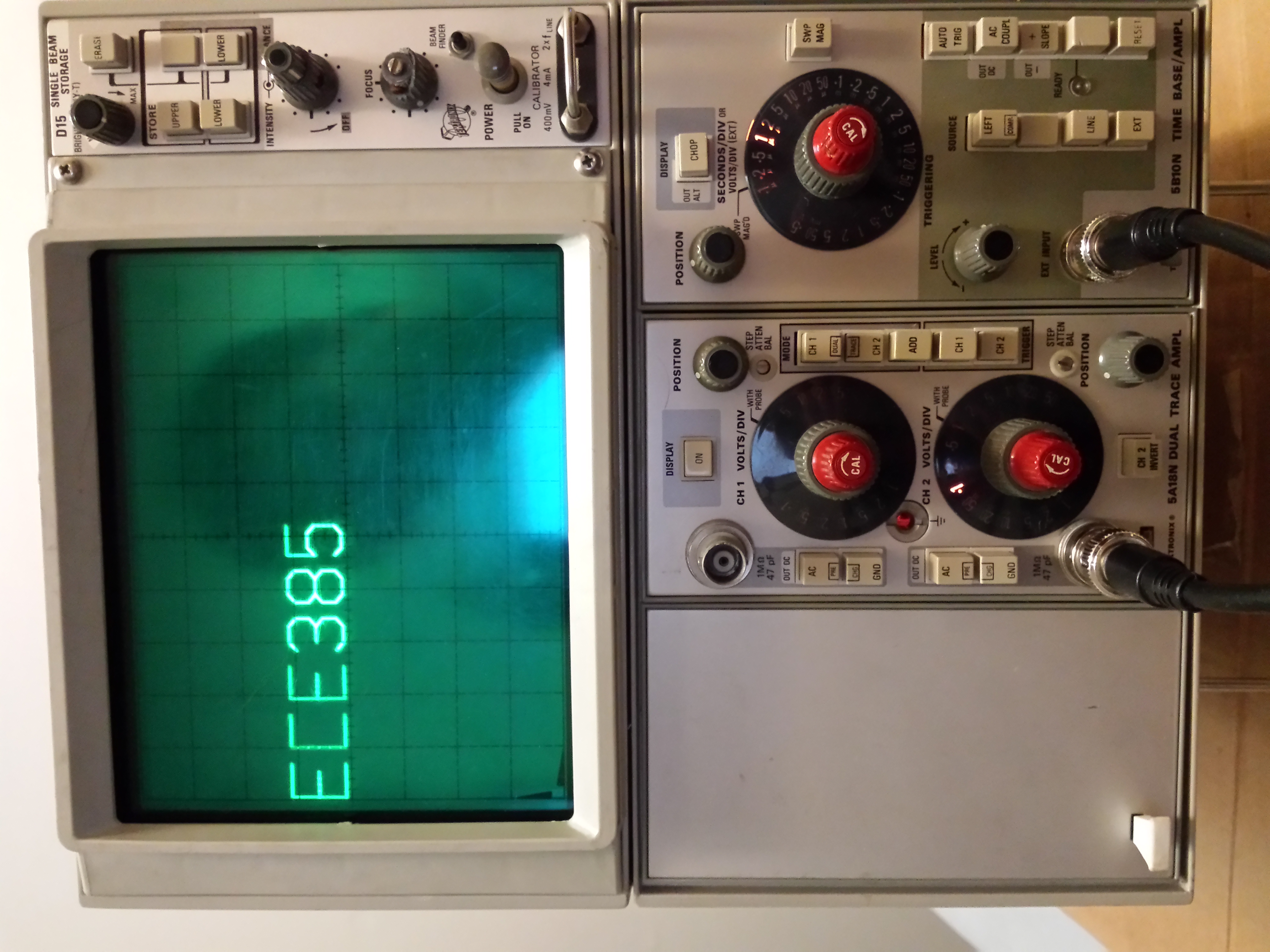 A lot of older tech isn't complete without a display device, and often times a CRT is the appropriate display device. While I wouldn't call myself a CRT collector, CRT display devices are another interest of mine.
I own several CRT-equipped devices ranging from DEC VT terminals to oscilloscopes to (more) modern SVGA computer displays.
Here is a (probably) incomplete list of the devices I have, so that if somebody has questions about any of them they can try to get in contact with me.
DEC VT220
2x DEC VT330
2x DEC VT420
DEC VT510
DEC VT520
Sony 14" PVM
GE Interlogix 21" MVC-21S
IBM 4683 VGA
Viewsonic 17 (1993 1600x1200)
IBM P275
some HP 1280x1024 VGA that is destined for vector conversion Some Day
Tektronix 603A storage monitor
Tektronix 5103N (5103/D15) storage oscilloscope
---
Part of the Shadytel Web Ring: previous | next | random
---
This page was last modified 2022-11-06 16:29:16.340445156 -0600